Tools required
Bird Shock Flex Track System requirements:
Flex Track
240V Mains Powered Energiser or Solar Powered Energiser
Lead Wire
Ring Terminals
Electrical Connectors
Silicone Adhesive
Straight and Corner Quick Connectors (Optional)
Tools required for installation:
Cut & Strip Tool for Lead Wire
Track Cutting Shears or Strong Scissors
Connector Crimping Tool
Caulking Gun for Adhesive Application
Digital Voltage Tester (Optional)
Tape measure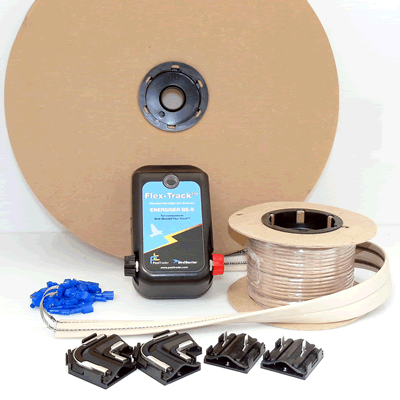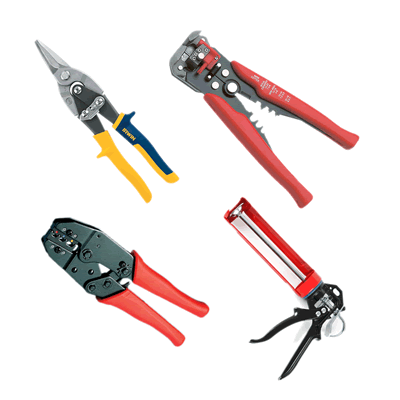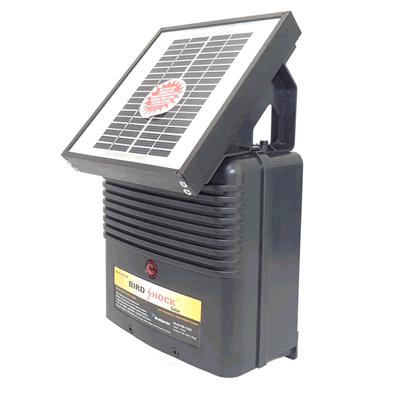 Flex Track Location Planning
Select a suitable location for the Energiser. Solar Powered Energisers ideally need to face south, so that they receive at least two hours of sunlight each day. Mains Powered Energisers need to be installed out of the weather.
It's not necessary to install the charger unit close to the track. You can run lead-out wire from the unit to the track up to a total lead wire and track distance of 150 metres.
Energisers can be connected at any point along the track, they do not have to be connected to an end of the track.
Before installation plan the entire Bird Shock Flex Track layout. Cuts to the flex track, corners and straight connections should be made before adhering the system down.
Do not connect the Energiser to the system until you have completed all connections.